A few tips to build the perfect cheese board:
Always start with your biggest items first and then slowly build around them.
Some items will fall off the board if they aren't held in place by other items. Plan ahead to figure out where each item fits best.
It's fun to create zones of similar items. On my board, I created a fruit section in the upper left but also added some more fruit on the far right to give the board a sense of balance.
Experiment with out of the box items that you wouldn't normally find on a cheese board like chocolate covered pretzels and popcorn.
If you love holiday themes, make sure you are mindful of staying on-theme by keeping the colors consistent. For this 4th of July board, I only used items that had shades of red, white, and blue.
Here is a list of the items I put on my board:
Strawberries
Red Grapes
Blueberries
Cashews
Brie Cheese
Mont Chevre Goat Cheddar Stars
Red Bell Pepper Slices
Mozzarella and Cherry Tomatoes
Raincoast Crisps Crackers
Artisinal Crackers
Popcorn
Salami
White Chocolate Covered Pretzels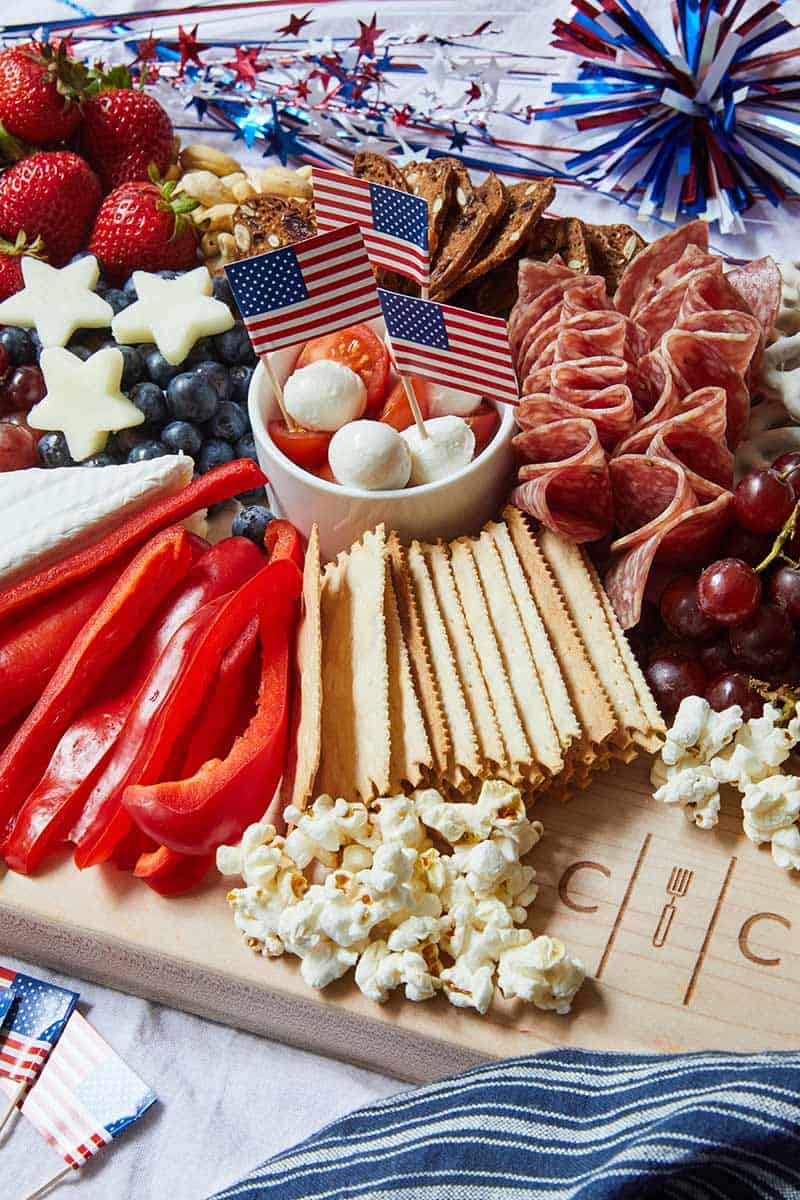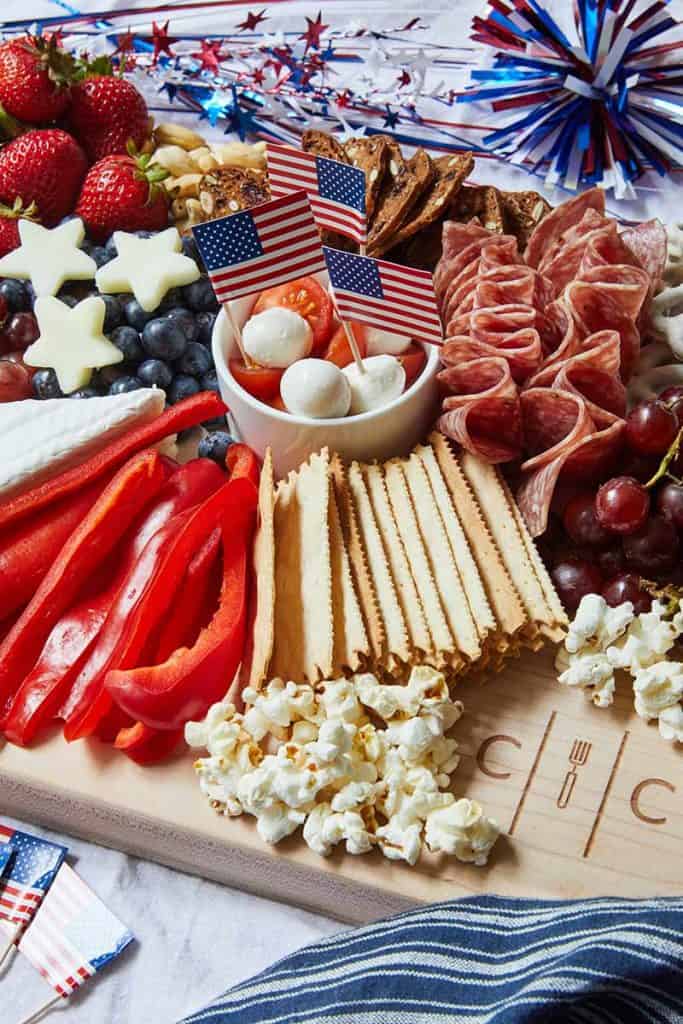 If you like hosting parties, check out these great party dishes on my blog:
Cheese Board Video: