What other white fish would work in this recipe?
If you aren't the biggest fan of tilapia or can't find it at your local store, you can substitute any typical white fish like: cod, halibut, sea bass, or red snapper. Just remember that the thicker the filet the longer it will take to cook. I love tilapia because the filets are nice and thin which means a very quick cooking time.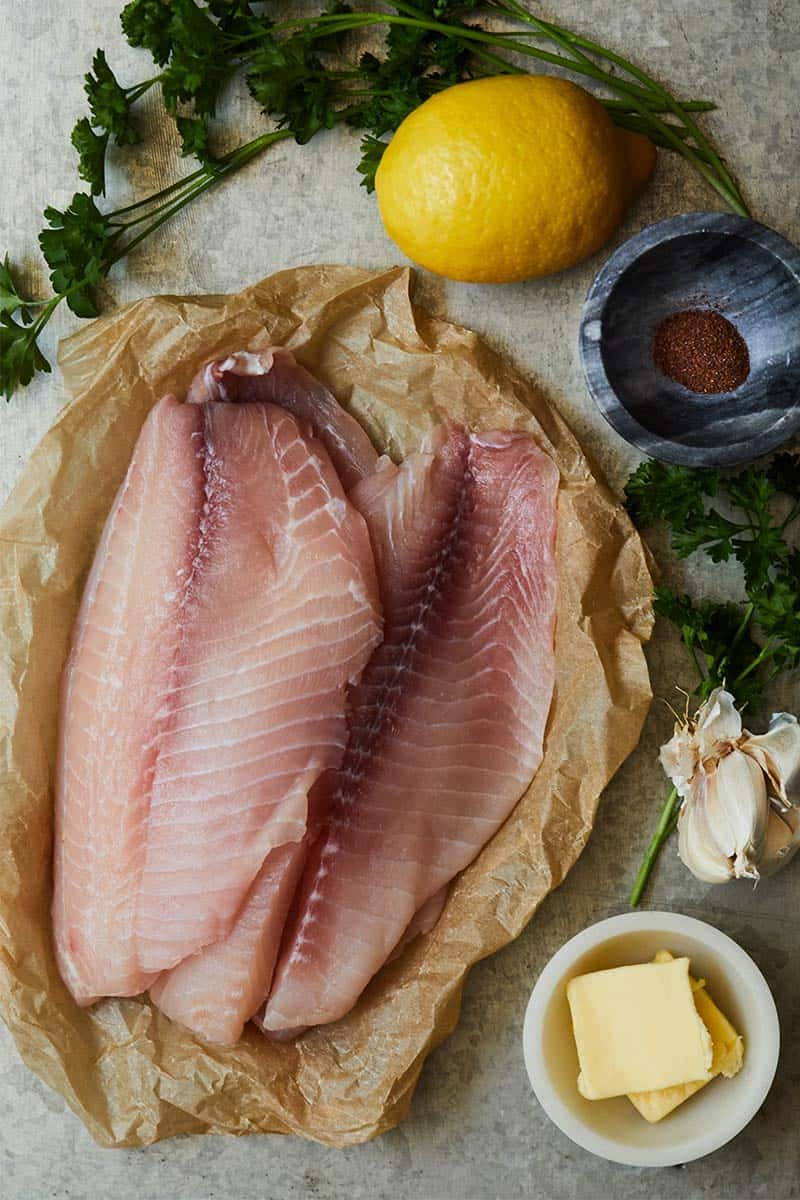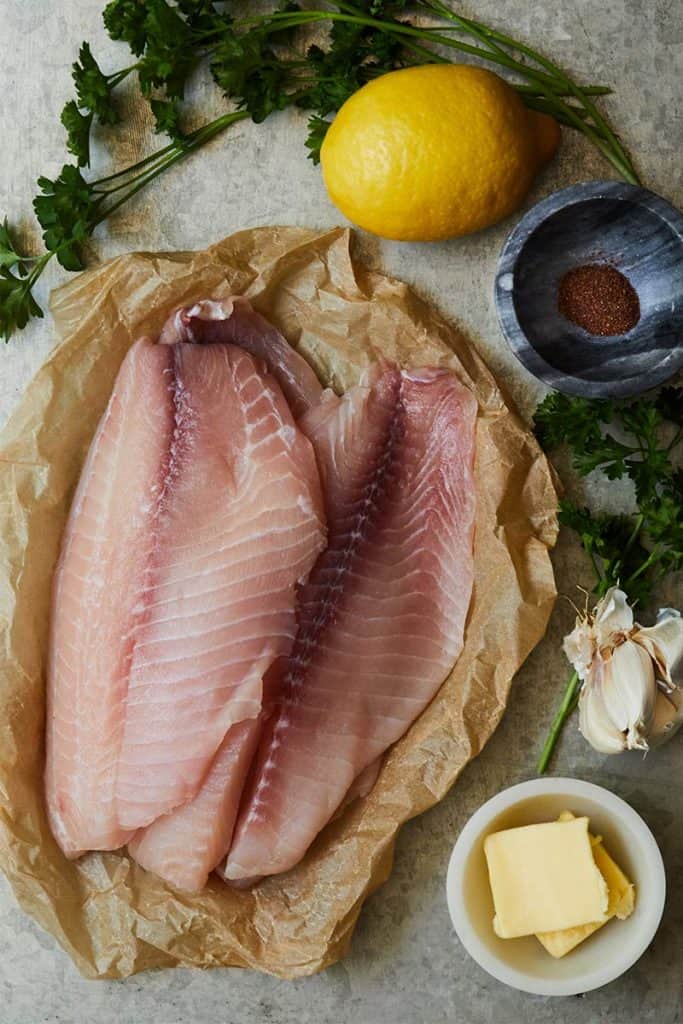 What are some great side dishes with this spicy tilapia recipe?
I love pairing any recipe with a good ratio of protein vs vegetable vs healthy carb. If tilapia isn't quite filling enough for you, you can pair with these Smashed Potatoes. My favorite vegetables to add to recipes like this is sauteed asparagus, oven roasted or steamed broccoli or sauteed spinach. You can also add some white or brown rice as well!
Top tips for this spicy tilapia recipe:
Cook the fish about 4 mins per side. When it begins to look flaky and just starting to fall apart, that's when you know it's ready.
Don't season the fish too long before you cook it. Fish is best seasoned right before you throw it in the pan.
Serve with a side of lemon wedges. Squeeze some lemon juice on each filet right before serving, your friends and family with love the addition of citrus right after it's done.
Use real butter in this recipe. My favorite brand is Clover.
Recipe Video: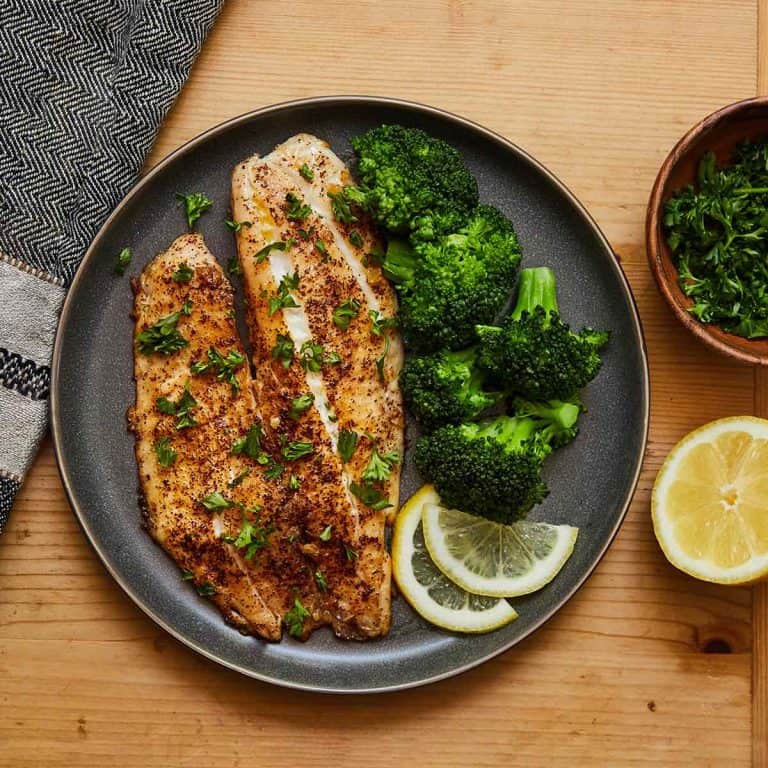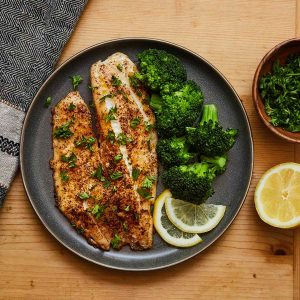 Print Recipe
Spicy Lemon Garlic Tilapia
Lately, I have been on the search for recipes that aren't chicken or beef based as I need a break from those. I came across this Spicy Lemon Garlic Tilapia and I love it. The great thing about tilapia is that it's widely available and isn't crazy expensive. I tend to be sensitive to fish that tastes too fishy but tilapia has a really neutral taste- it assumes the flavor of whatever sauce or seasonings you put on it. Best of all this recipe is very healthy and easy to make. Enjoy!
Ingredients
4

Tilapia fillets

2

tbsp

butter

1

tbsp

grapeseed oil

1

tsp

garlic

minced

1

tsp

chili powder

1

half

lemon

salt & pepper to taste

chopped parsley and sliced lemon for garnish
Instructions
Rinse off tilapia fillets and pat dry.

Season tilapia with salt, pepper and chili powder and set aside.

Add butter and oil to pan over medium heat. Add in garlic and sauté until fragrant.

Cook tilapia fillets in pan, a few minutes on each side depending on thickness of fillets.

Squeeze half of lemon over the tilapia and garnish with chopped parsley.
*
Nutrition Disclaimer