One of my favorite snacks from childhood is the classic potato tater tots. They are everything that a kid loves: salty and fried. The problem with them is that they aren't healthy but that can easily change. My broccoli tater tots are made without deep frying and include chopped broccoli florets for the addition of a healthy vegetable. In this recipe, I give you two ways to cook them- using a conventional oven and an air fryer. I love using an air fryer for recipes like this because it's perfect for creating a crispy exterior, just like frying, but with a tiny fraction of the oil.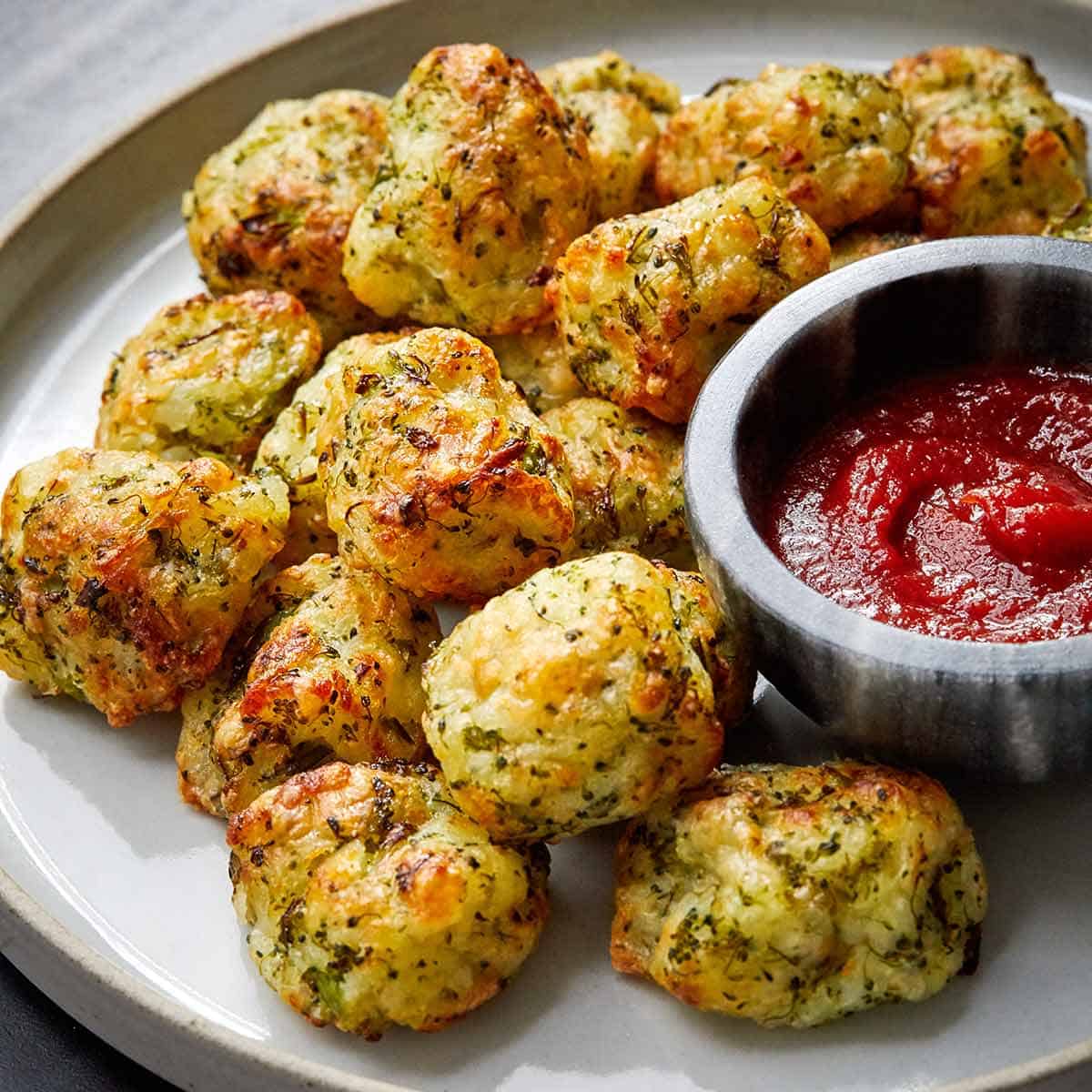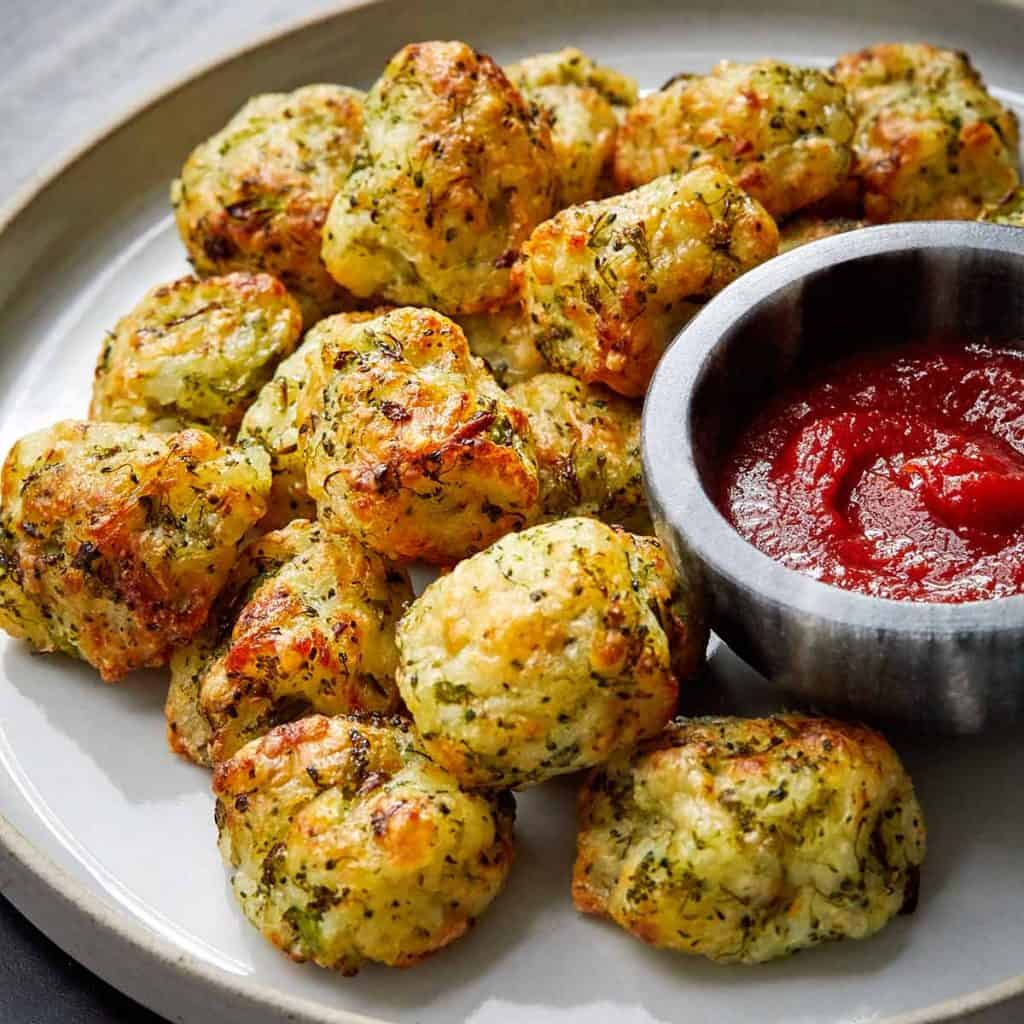 Commonly asked questions:
Why should I make homemade tots when I can buy them frozen at the grocery store?
The biggest reason for why you should consider making your own broccoli tater tots at home is that by making them yourself, you know exactly what every ingredient is. Even if you do a good job reading the ingredient label for a prepackaged item, odds are that the company puts in preservatives to keep that item lasting as long as possible in the packaging. By making the tots yourself, you can ensure that every ingredient you use is high quality and fresh. You will taste the difference too!
Are there any other vegetables that work well in this tots?
Yes you can use a few different vegetables in these tots. Broccoli is a great choice because you can chop up the broccoli florets really small, and they make for a good binding vegetable. I would also suggest that you could use zucchini or spinach if broccoli isn't your favorite vegetable. If you plan on using zucchini, use a peeler to shave off thin slices of the zucchini and then chop those up really small. You can also use a food processor to do the work.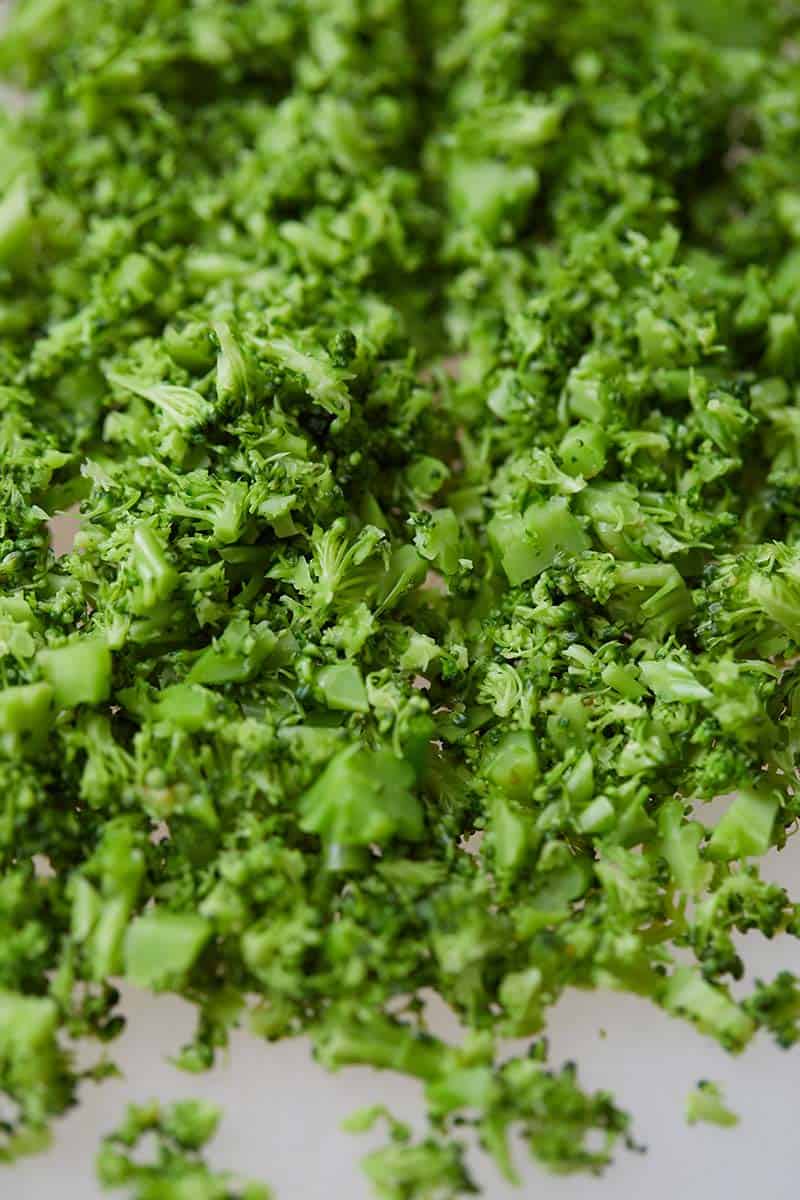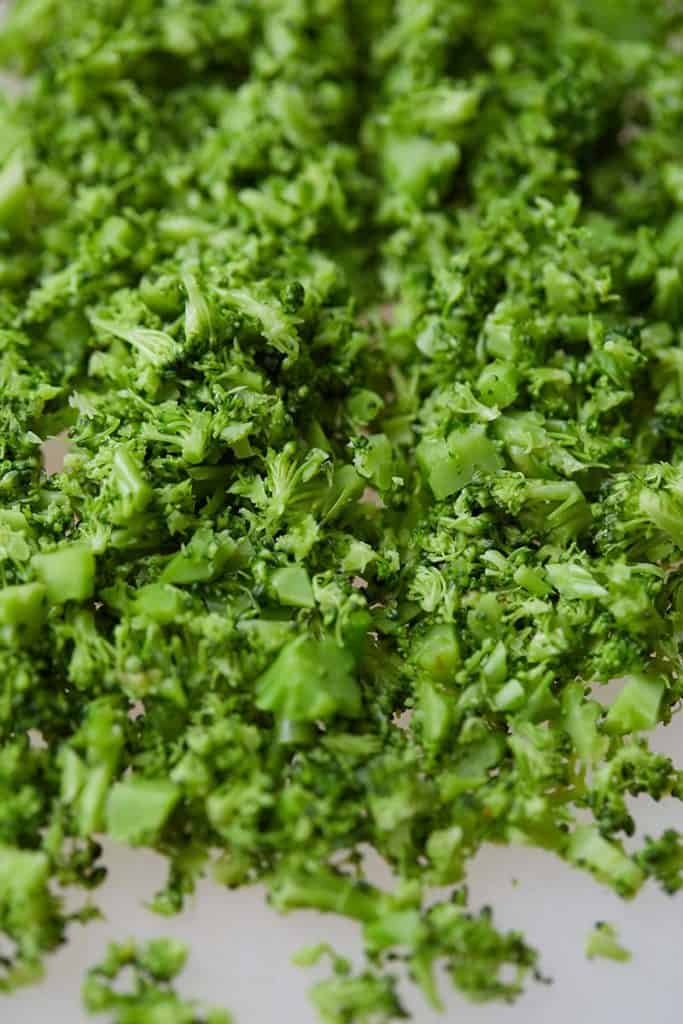 Do I need to use cheese in these broccoli tater tots?
The reason I added cheese to this recipe was two-fold: first, I wanted to add an ingredient that helped bind the tots together so that they would stay whole and not fall apart during the cooking process. Second, the cheese adds a little bit of salt and flavor boost that I feel makes these tots taste incredible. Since our family tries to go light on the dairy, the cheese I used was Mont Chevre Goat Cheddar.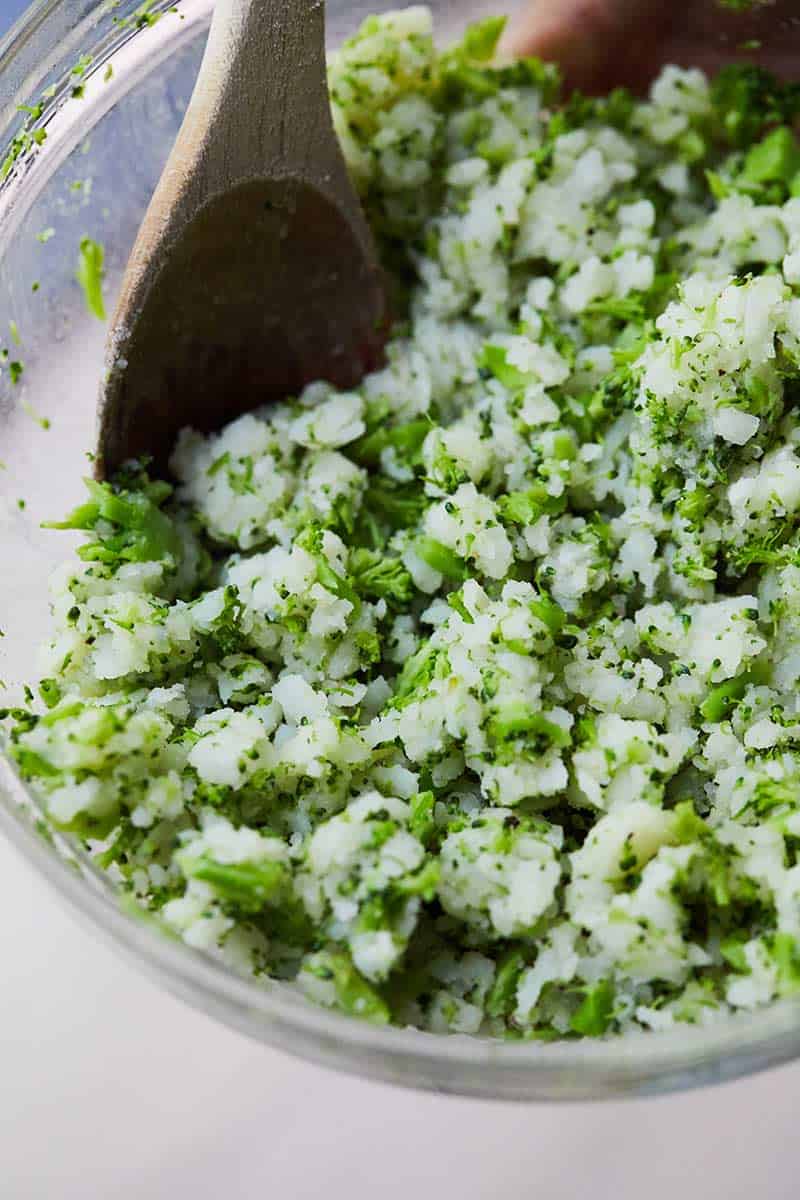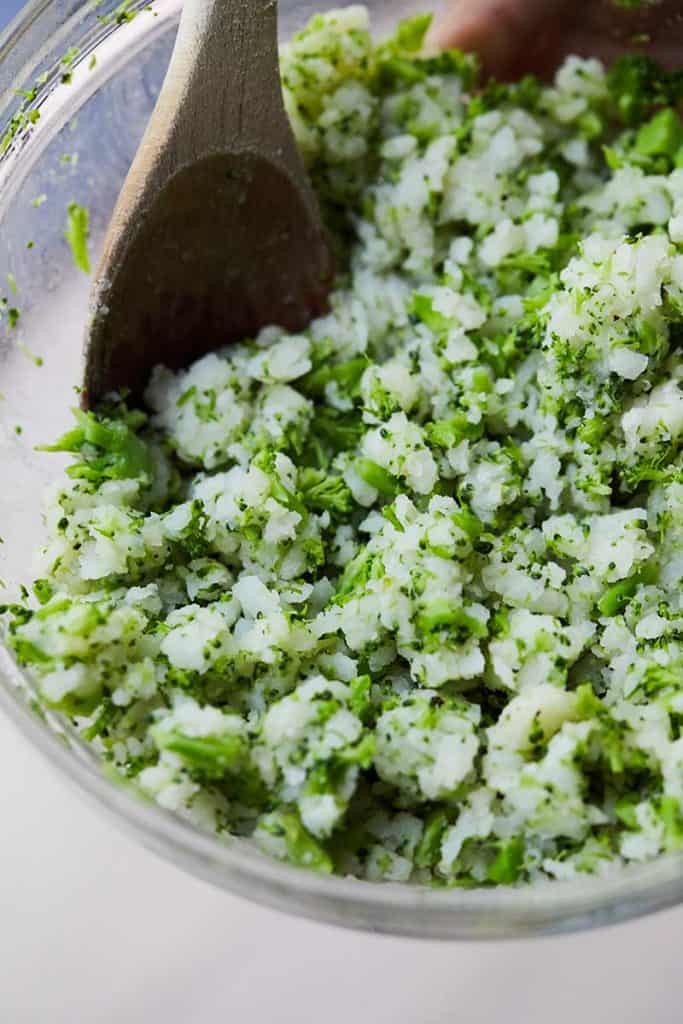 How long will these tots stay good in the refrigerator and freezer?
These broccoli tots will stay good in your refrigerator for up to 3 days. You can freeze them and they will last 1 month in the freezer.
If you like this recipe, check out these other great recipes on my blog: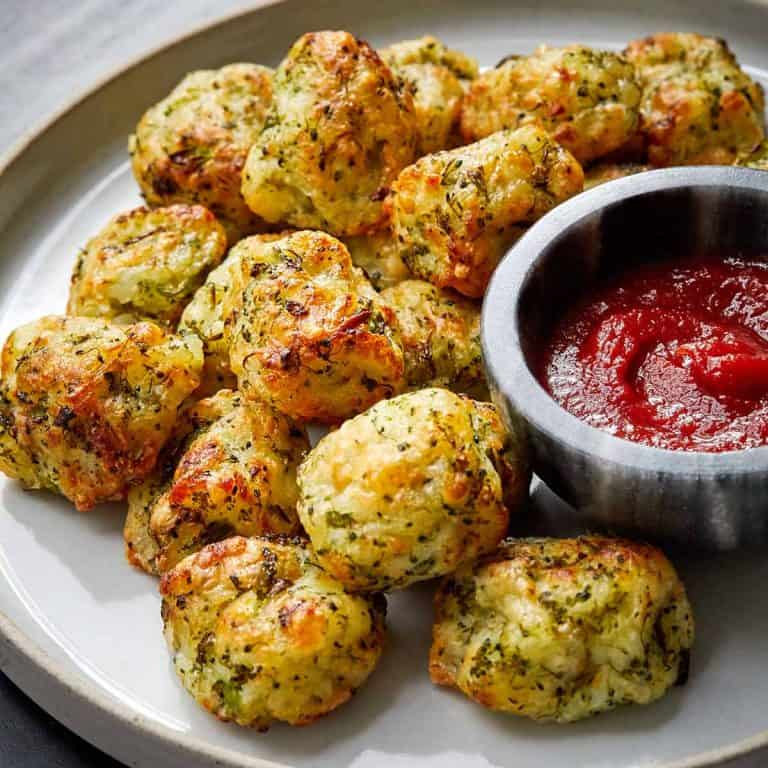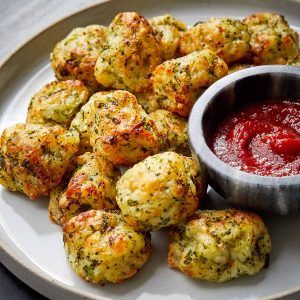 Print Recipe
Broccoli Tater Tots
Ingredients
2

russet potatoes

yukon gold potatoes work too

6

cups

broccoli florets

1

cup

mozzarella cheese

grated

1

tsp

salt

1

tsp

pepper

olive oil

to taste
Instructions
If you plan on using an oven, preheat to 375° F.

First, peel the potatoes. Next, fill a large pot with cold water. Place whole potatoes in pot and make sure there is enough water to cover the potatoes. Bring water to a boil and cook until potatoes are fork tender. Drain and set aside to cool.

Mince the broccoli florets, making sure to remove any stems. Place florets in some water in a pan and boil them until they are fork-tender. Then, use a paper towel to squeeze out any excess water from the florets. Chop the florets into very small pieces and set aside.

Once potatoes have cooled, grate them and place the grated potatoes in a large bowl. Place the boiled florets in the large bowl with the grated potatoes.

Add the cheese to the bowl of cooked broccoli florets and grated potato. Add the salt and pepper and a drizzle of olive oil and mix everything thoroughly by hand.

Place a sheet of parchment paper on a baking sheet. Using your hands, form the tots into cylindrical shapes with flat ends (think classic tater tot shape). Once all of the tots have been formed, place them into the freezer for about 10 minutes to allow them to harden slightly.

Once the tots have hardened slightly, drizzle some olive oil over each one.
COOKING IN THE OVEN
Place baking sheet in oven and cook for 30 minutes, or until the tots have browned on all sides.
COOKING IN AN AIR FRYER
My preferred method for cooking these tots is in an air fryer. Cook in an air fryer for 11 minutes at 400° F.
Nutrition
Calories:
858
kcal
|
Carbohydrates:
116
g
|
Protein:
49
g
|
Fat:
27
g
|
Saturated Fat:
15
g
|
Cholesterol:
88
mg
|
Sodium:
904
mg
|
Potassium:
3587
mg
|
Fiber:
20
g
|
Sugar:
13
g
|
Vitamin A:
4159
IU
|
Vitamin C:
511
mg
|
Calcium:
878
mg
|
Iron:
8
mg