Commonly asked questions:
What does vegan Mac N Cheese taste like?
Depends who you ask 🙂 I eat both traditional and vegan meals all of the time so I feel like I have a neutral opinion on this topic. What makes this Mac N Cheese vegan is the lack of any products made from animals. That means no butter, milk, or cheese from a cow. Therefore, to make a Vegan Mac N Cheese creamy you have to use alternative products that are plant-based. For this recipe, I used almond milk as a substitute for cow milk and a combination of olive oil and Bragg Nutritional Yeast Seasoning as a substitute for the butter and cheese. The majority taste of this Mac N Cheese is from the Nutritional Yeast. If you like Nutritional Yeast then you are going to love this recipe. If you don't, then I would suggest a traditional Mac N Cheese recipe.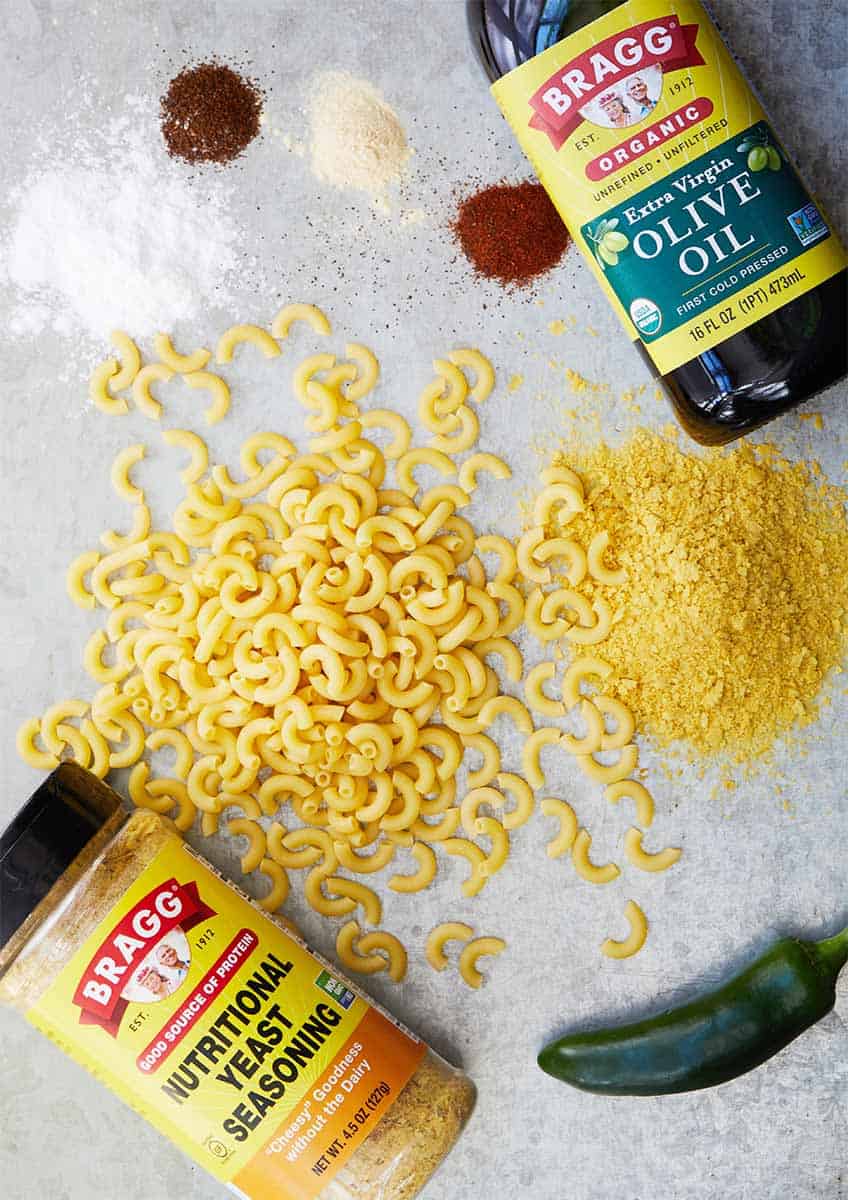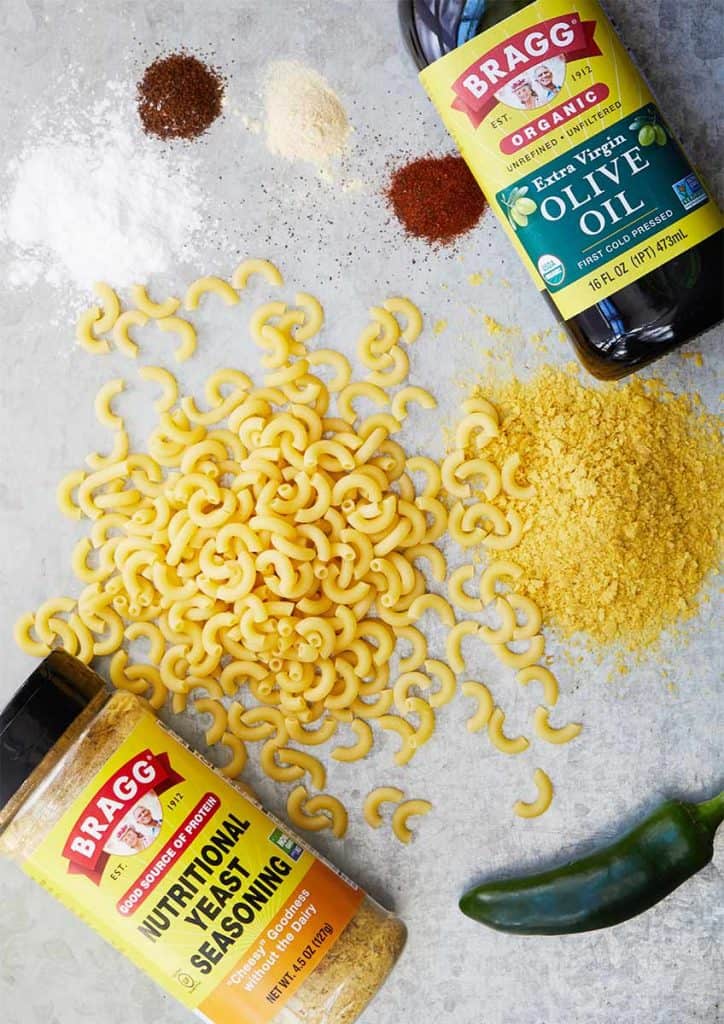 What is nutritional yeast?
Nutritional yeast is a form of inactive yeast (not alive) that is combined with vitamins to boost the nutrient level. The taste that most people describe nutritional yeast to have is a mix of a nutty and cheesy flavor. It is sugar-free, fat-free, gluten-free and vegan.
What do I do if I don't like my food spicy?
If you don't like spicy food, then feel free to leave out the jalapeños. The chili powder is the next spiciest ingredient after the jalapeños. If you are very sensitive to spice, leave out the chili powder as well.
If you like this recipe be sure to check out these other recipes on my blog:
Recipe Video: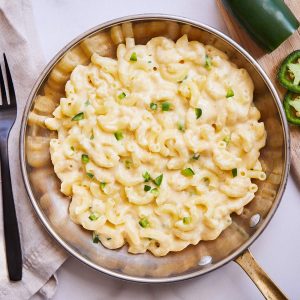 Print Recipe
Spicy Vegan Mac-N-Cheese
Ingredients
8

oz

pasta

your preference

1 ¼

cup

almond milk

unsweetened

2

tbsp

olive oil

3

tbsp

flour

I use tapioca flour

½

cup

Bragg Nutritional Yeast

1

tsp

garlic powder

⅓

tsp

chili powder

¼

tsp

paprika

½

jalapeño

chopped

salt & pepper to taste
Instructions
Cook pasta according to package instructions. Drain and set aside.

Heat oil in a medium saucepan over medium heat then add flour. Whisk together for a couple minutes until it starts to bubble.

Add in the milk slowly while continuing to whisk then add in garlic powder, powder, jalapeño and salt and pepper. Reduce heat to low and cook until sauce thickens (approx 8 minutes) while stirring frequently.

Remove pan from heat and stir in nutritional yeast until sauce is smooth.

Pour sauce over cooked pasta and mix well.
*
Nutrition Disclaimer